Rad Paluszak

🎨 Technical SEO Artist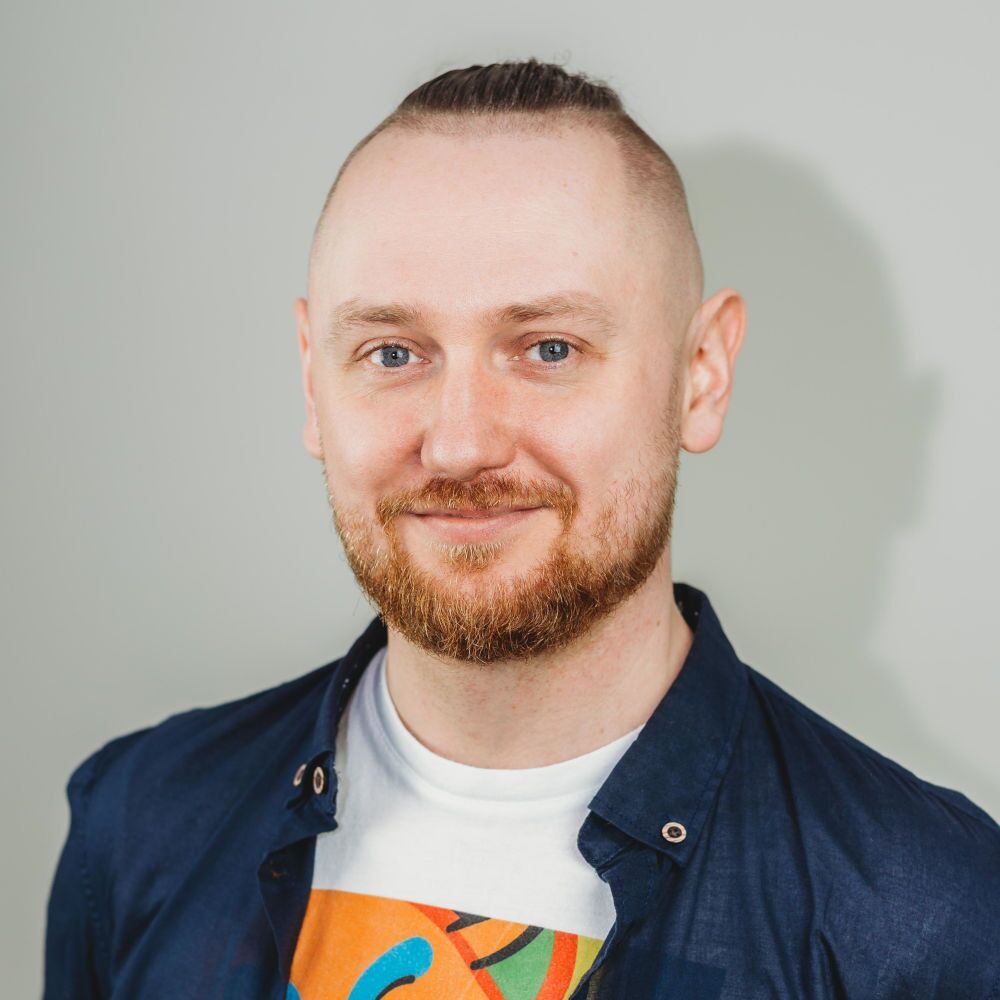 I have been in the SEO industry since 2010, but I started building websites in 2001. I have previously worked for the biggest Polish digital marketing agency where I was helping thousands of companies successfully acquire their online visibility.
In 2015 I joined Neadoo Digital Ltd, London's digital agency specialising in local and international SEO.
In April 2017 I joined SUSO Digital, the agency specialising in a highly technical SEO, in a role of Director of SEO.
I have also been involved in The Search Initiative founded by Matt Diggity and Search Logistics founded by Matthew Woodward. Just below, you can see 2 videos of these gentlemen and me talking SEO at Affiliate World Barcelona and Chiang Mai SEO 2019.
I founded Husky Hamster, outreach link building agency in 2021.
My Professional Background
Work Experience
2021 August

-

Present
Husky Hamster & NoN Agency
Co-founder, CTO & CMO
Together with Rafal Chomsky, we founded Husky Hamster – outreach link building agency in August 2021.



2017 April

-

Present
SUSO Digital
Director of SEO/CTO/Senior Strategist/Technical Director
I am a Senior SEO Strategist for a few SEO brands owned by the same holding company




2015 November

-

2017 March
Neadoo Digital Ltd
Head of SEO
Previously working as a director of all SEO activities in an agency targeting SME companies (mainly of Polish roots) in the UK. Being In charge of all activities in the most important department in the company. Overlooking KPI's, budgeting, setting goals and making the team of SEO specialists and developers efficiently work towards meeting them. Building internal SEO tools for monitoring, reporting and highlighting current status of works. Building company's CRM and blog network (eg. local-business.co.uk). Assessing risks and profitability of new contracts. Working closely with PPC (AdWords, BingAds) department. Supporting the Dev Team acting CTO.
2015 June

-

2015 November
Couporando GmbH
Head of SEO / Senior PHP Developer
Looking after SEM strategy for company websites targeted at the following countries: United Kingdom, Germany, Poland and the United States.
Working with the teams of developers, marketers and copywriters to ensure everything planned to be implemented to a website complies with the SEM strategy. Consulting search engine optimisation enquiries of external SEO agency (Clicks.de) in Germany. Responsible for day-to-day analysis of Google Analytics and Google Search Console. Also analysing company competitors and developing new marketing ideas upon it.
Played an important role as a senior PHP programmer responsible for introducing new features and elements targeted on improving SEO score of the websites.
Consulting an e-commerce website SEO strategy for Budapester.com.
2010 December

-

2015 June
Sunrise System
Senior SEO Specialist
Internally promoted through the positions of Assistant SEO Executive, SEO Executive, Senior SEO Executive, SEO Specialist, currently Senior SEO Specialist.
Creating the search engines marketing strategies for corporate websites, e-commerce and other sites. Responsible for planning, coordinating and implementation of optimisation changes on customer websites. Working with the pages of various sizes, developed with a multitude of different WEB technologies.
Analysis and optimisation of content management and e-commerce systems based on PHP language (WordPress, Joomla, PrestaShop, OSC Gold, Magento, Shoper; Frameworks: Zend, Symfony, Yii, Kohana, CodeIgniter, CakePHP). Also on a smaller scale in touch with ASP.net, Python Django and Ruby-On-Rails. Directly in contact with the customers via a phone and e‑mail.
From the position of Senior SEO Executive duties included also new employees training as well as ensuring continuous improvement of their SEO/SEM skills. Professional support and mentoring of all strategies put together by proteges. Indirectly responsible for 7 team members.
From the position of SEO Specialist involved in international projects for Bauer Media Group (UK, Germany, Austria, Czech Rep, Russia). Responsibilities also included assessing potential contracts and projects before they were settled.
More than 1,000 websites successfully optimised during this time.
Galin Stefanov

Co-Founder at Perfomalis Ltd

Amazing attitude. Extremely honest and awesome expert in SEO. Highly recommend him for SEO consulting in competitive niches.

Anna Luczak

Project Manager

I have an opportunity to work with Rad , he is a successful risk-taker. He uses unique ways to determine what the target company needs. As a creative thinker who possesses a can-do attitude, Rad is a pleasure to work with. I recommend him for any SEO position at any organization that chooses to take benefit from his diverse skills!

Anna Wojciechowska

Owner of Anspire

Radek is a very professional and experienced specialist in the SEO / SEM fields. Working together on projects was always been of the highest quality. In addition to his wide technical knowledge I need to note also business approach and great contact with customers and colleagues.

Aleksandra Zapiec

(SEO) Web Manager

It`s really rare to come across a standout talent like Radek. Surely, he is an expert in PHP programming, On-Page and Off-Page SEO, but also an ambitious, bright person. Many years of experience, ability to juggle multiple projects and to share his knowledge with junior colleagues makes him a very successful innovator in search. I am proud that I had worked with him and really grateful that he taught me so much.

Damian Smilgin

SEO Specialist

Great skills, great knowlege, great leadership.